Exercise prescription for chronic back or neck pain: Who prescribes it? who gets it? What is prescribed?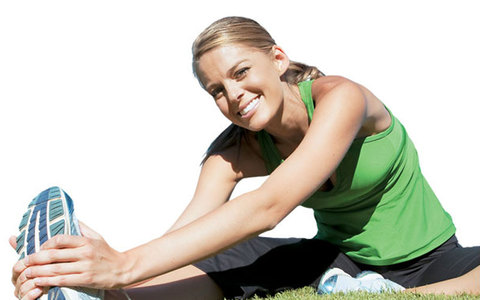 Janet K. Freburger 1 *, Timothy S. Carey 1, George M. Holmes 1, Andrea S. Wallace 2, Liana D. Castel 3, Jane D. Darter 1, Anne M. Jackman 1
1The Cecil G. Sheps Center for Health Services Research, University of North Carolina, Chapel Hill
2The University of New Mexico, Albuquerque
3Vanderbilt University, Nashville, Tennessee

email: Janet K. Freburger (Αυτή η διεύθυνση ηλεκτρονικού ταχυδρομείου προστατεύεται από τους αυτοματισμούς αποστολέων ανεπιθύμητων μηνυμάτων. Χρειάζεται να ενεργοποιήσετε τη JavaScript για να μπορέσετε να τη δείτε. )
*Correspondence to Janet K. Freburger, The Cecil G. Sheps Center for Health Services Research, The University of North Carolina at Chapel Hill, 725 Martin Luther King Jr. Boulevard, Chapel Hill, NC 27599-7590
Funded by:
National Institute of Arthritis and Musculoskeletal and Skin Diseases; Grant Number: R01-AR051970
National Research Service Award Institutional Training Grant from the Agency for Healthcare Research and Quality; Grant Number: T32-HS000032
National Research Service Award Institutional Training Grant from the National Institute of Nursing Research; Grant Number: T32-NR08856
Abstract
Objective
To describe exercise prescription in routine clinical practice for individuals with chronic back or neck pain because, although current practice guidelines promote exercise for chronic back and neck pain, little is known about exercise prescription in routine care.
Methods
We conducted a computer-assisted telephone survey of a representative sample of individuals (n = 684) with chronic back or neck pain who saw a physician, chiropractor, and/or physical therapist (PT) in the past 12 months. Individuals were asked about whether they were prescribed exercise, the amount of supervision received, and the type, duration, and frequency of the prescribed exercise. Descriptive and multivariable regression analyses were conducted.
Results
Of the 684 subjects, 48% were prescribed exercise. Of those prescribed exercise, 46% received the prescription from a PT, 29% from a physician, 21% from a chiropractor, and 4% from other. In multivariable analyses, seeing a PT or a chiropractor were the strongest predictors of exercise prescription. The likelihood of exercise prescription was increased in women, those with higher education, and those receiving worker's compensation. PTs were more likely to provide supervision and prescribe strengthening exercises compared with physicians and chiropractors, and were more likely to prescribe stretching exercises compared with physicians.
Conclusion
Our findings suggest that exercise is being underutilized as a treatment for chronic back and neck pain and, to some extent, that the amount of supervision and types of exercises prescribed do not follow current practice guidelines. Exercise prescription provided by PTs appears to be most in line with current guidelines.
ΧΑΡΑΛΑΜΠΟΣ Γ. ΤΙΓΓΙΝΑΓΚΑΣ,MT,CST,MNT
Φυσικοθεραπευτής