Exercise helps health, but how much?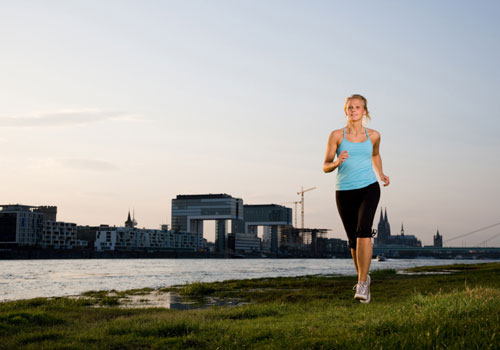 WASHINGTON (AP) -- A 300-page summation of decades of research on exercise is bringing scientists face-to-face with how little they know.
Consensus statements published by the American College of Sports Medicine establish that people who exercise improve their health. But researchers often can't tell how much health-improvement payoff will result from a given amount of work, or even if a workout will make a difference at all.
"It is confusing," said researcher I-Min Lee of Harvard Medical School, lead author of one of the 32 articles in a special supplement to ACSM's research journal, Medicine and Science in Sports and Exercise. "The consensus is trying to cover different conditions and diseases, and all may have different associations."
The articles are not meant to cast doubt on the value of exercise. The supplement supports current federal minimums of at least 30 minutes a day of moderate activity on most days of the week.
Lee's article makes that point as it examines the relationship between physical activity and all-cause mortality, the risk of death at any given age. Following at least the minimal guidelines, which can help to burn 1,000 calories a week, reduces all-cause mortality by 20 to 30 percent, the article said.
Will a person reduce the risk more by doing more exercise? It sure looks that way, although at the upper end of exercise, a person gets ever-smaller reductions in risk from the incremental added effort, Lee's article said.
Will a person gain some benefit even from less activity? Maybe, said Lee's article, but it's too soon to be sure. "There are some provocative, but not definitive, data suggesting that an even lower volume of physical activity -- perhaps half of what is currently recommended -- may be all that is needed," it said.
In conceding that, however, Lee held her breath. People always want to get by on less work, and if the lower-threshold concept turns out to be wrong, publicizing it could lead people away from exercising at levels that would do them good, she said.
Strong cardiovascular benefit
Looking at specific medical conditions, the data found strong benefits for some diseases, weak indications of benefits for others, and not enough good data to be sure on still others.
In the strong-benefit category was cardiovascular disease. The benefit of at least moderate exercise seems to be a 30 to 40 percent reduction in coronary mortality, but the benefits in reduced risk seem to flatten out with more activity, Lee said.
"The evidence we have for physical activity and cardiovascular disease is probably the strongest of any evidence," said Dr. Harold W. Kohl III, who wrote a summary article on the question.
"Increasing physical activity, and higher levels of physical activity, tends to bring down an individual's risk of dying of coronary heart disease."
What benefits there are against stroke is less clear, said Kohl, who chairs ACSM's public information committee. Studies to date fail to establish a dose-response benefit, but that may be because they include data on two different types of stroke, he said.
Kohl suspects exercise may reduce the risk of ischemic stroke, caused by blockages in blood vessels in the brain, much in the manner that heart attack is caused by blockages in arteries that feed the heart. But he also believes the benefits against ischemic stroke may be diluted by adding in data from a different type, hemorrhagic stroke, in which weak spots in the blood vessels rupture.
Over the years, research on the benefits of exercise has improved, said Dr. Elliott Danforth, a professor emeritus at the University of Vermont. "The quality of the study now is markedly better than it was when I started it out in science," he said. Standards have tightened, and papers based on too few subjects, that don't run long enough, and don't sufficiently say what they are looking for are getting screened out, he said.
But the quality of the research still can be better, Danforth said. For one thing, researchers need to standardize meanings of terms, so everybody agrees on what they are talking about as they try to see what works, he said. And studies should be more tightly targeted to exactly how much exercise it takes to get a specific result, he said.